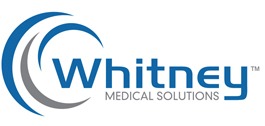 Project Assets: Ad Campaign, Copywriting, Direct Mail, Marketing Collateral
Project Brief:
The word Disposable at face value can be considered a good thing, right? How about when it's put into the context of a disposable relationship? Not so much but we at Twirl saw the silver lining and pieced together a campaign that positioned our client's product in a positive light and gave it the attention it deserved. Whitney Medical Solutions (Formerly Whitney Products) in Niles, IL., needed help with advertising their line of disposable biohazard products to lab technicians. They approached Twirl to develop a campaign that would differentiate their product from the competition.
We positioned their product's purpose and benefit by putting a positive spin on a negative connotation. In pairing the word "disposable" with the product's functionality as well as an unexpected visual, an intimate relationship between Whitney and their customers was created. The copy showed the reader that there's no love lost when these products, with its hazardous waste, are disposed of properly. Whitney couldn't have agreed more with our approach.
Twirl developed various other marketing pieces for Whitney's Curette's another line of products.
"Twirl has accomplished our goals by creating a truly eye-catching visual, while posing a question that compels the viewer to look more closely at the message. We think it's a particularly memorable image. When a potential customer contacts us, and we ask, 'How did you hear of us?' we regularly hear 'I saw the Heart Ad.' We're very pleased and are going back to Twirl for the launch of a new product."
– Barbara Mott, Whitney Medical Solutions