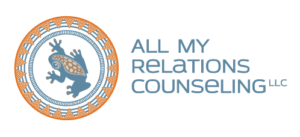 Project Assets: Logo Design, Brand Standards, Stationary, WordPress Website Design & Development
Project Brief:
All My Relations Counseling is a local business specializing in marriage and family therapy, owned and operated by Dr. Pilar Hernandez-Wolfe. Dr. Hernandez-Wolfe approached Twirl to produce Branding, Marketing & Web Development services for her new business.
As a fully bilingual and multicultural therapist, Dr. Hernandez-Wolfe wanted her business brand to reveal the concept of a relational, holistic and multicultural-oriented approach and reflect the indigenous culture. We worked with her to uncover symbolic imagery to the indigenous culture and designed a logo using those symbols.
We applied her new logo to stationary parts and a website. Her new website eas designed on a WordPress platform where Dr. Hernandez-Wolfe and her staff have the ability to update content themselves. Once the website project scope was determined, Twirl chose the necessary plugins and widgets that allowed the website to function as desired.